2017 Teachers of the Year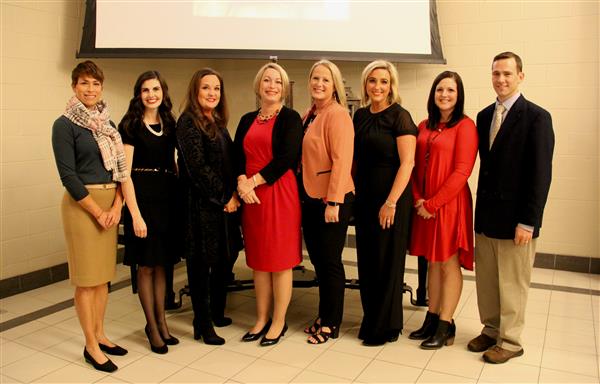 Pictured L to R: Amy Havely (JNES), Erica Hand (CES), Lorri Haynes (ARS), Amanda Elgin (AES), Nicole Stockman (AMS), Kelley Rigsby (BES), Tiffany Wilbourn (AIS) & District Elementary Teacher of the Year, & Justin Smith (AHS) & District Secondary Teacher of the Year
2017 Elementary Teacher of the Year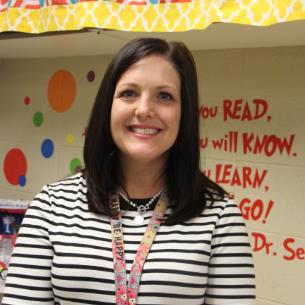 Phone:
Email:
Degrees and Certifications:
Tiffany Wilbourn

A fifth grade English Language Arts and Social Studies teacher, Tiffany has spent her entire 13 year career in Athens City Schools. Originally from Ardmore, she earned her B.S. from Athens State University and an M.A. from the University of North Alabaama. She is also an AVID, AMSTI and ARI trained teacher. She and her husband, Dustin, have two boys, Dawson and Dax. The family attends First Baptist Church in Ardmore. They enjoy church, traveling, hiking, camping and sporting events.
2017 Secondary Teacher of the Year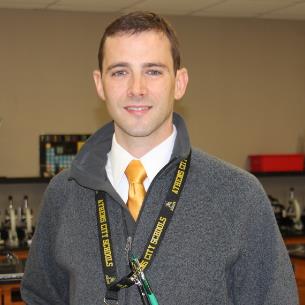 Phone:
Email:
Degrees and Certifications:
Justin Smith

Originally from Athens, this school year marks Justin's 16th year in education and his sixth year in Athens City. He holds a B.S. in Biology and a M.A. in Teaching, both from Lee University. He teaches Biology at AHS. He and his wife of 17 years, Cindy, have three children; Isaac, Josiah and Rachel. Mr. Smith has a passion for running and has completed two half marathons and one full marathon. The Smiths attend First Baptist Church in Athens where Justin teaches Sunday School.
Moments from the 2017 Banquet